Riley

High School




All Years
ANNOUNCEMENTS
•

Hi-Times newspapers needed:

All of 1940

1950 1951 1954

All of 1960's and newer

We will scan each page and post.

Contact Jim Champaigne

•

•

Classmates of 1966 attending "Over the Hill" Reunion

Bruce Walters asked if I would post a list of classmates that are attending this year's "After 50th Reunion" on Aug. 11. Here is who I have so far:


Dan Albert
Candy Bradley Case
Dave Csenar
Rose Ann Dembinski Kelly
Frank Farkas
Jimmy Fike
Ernie Keresztes
Kris Kovatch Alinsky
Jessie McKelry
Sara Messersmith Hostrawser
Richard Mezzei
Peter Shidler
Jerry Lee Smith
Mary Vickery Morse
Bruce Walters
Norma Jean Witte Hall
Donna Woolley Darch
Linda McIntrye

•

To : The Riley Class of '63

55th Reunion Celebration

AWESOME!!

We are planning a get together to coincide with the annual " Riley Over 50 " dinner on August 11, 2018.

Similar to our 50th Reunion, we are going to have a Friday night ' Happy Hour'

starting at 6 pm at The Waterford Estates Lodge, 52890 State Rt. 933 N.

Hors d'oeuvres will be served, compliments of the class, with menu items and drinks available for purchase.

Saturday at 8 am there will be golf at Juday Creek, 14770 Lindy Dr. Granger($28 with cart) for those interested.

And of course, the finale, brunch at 10 am. Sunday at Tippecanoe Place 620 W. Washington($24).

Our '63 class plans are completely separate from the Saturday "Over 50" dinner reservation.

SO, we need to know approximately how many classmates/guests will be attending each function.

So please e-mail, text, write or call Kathy Klosinski Elli by August 1, 2018 with that information.

How many for:

Friday night?

Golf Saturday morning?

Brunch Sunday?

Kathy Klosinski Elli 1029 Lincolnway East, Mishawaka, In 46544

e-mail: katherineelli@att.net

Home phone: 574-255-5540

Cell: 574-520-9111

We are looking forward to seeing as many classmates as possible! See you in August!!

The Riley Class of '63 Committee

•

Riley's class of 1973 will be holding our 45th reunion over the weekend of July 20-21st. Friday night will be a BYOB event at Tim Andrews house, 1116 East Victoria, just blocks from the old school. The following night we'll dance and laugh the night away at Simeri's. All Riley mid 70's friends are welcome.

•

The SBAA Lunch Club

2nd Thursday of each month

Elks Lodge #235, 3535 McKinley Avenue, South Bend

Doors open at 11 a.m. Lunch is served at noon

$12 for members; $14 for non-members

First-time attendees are charged half price

IMPORTANT

You must call 393-6004 before 11 a.m. on Tuesday, to reserve your meal.

Or register on-line at www.southbendalumni.com. Find the Lunch Club link under the Events tab.

PLEASE DO NOT ARRIVE BEFORE 11 A.M.

Early arrivals will not be allowed in the room until 11:00.

•

•

Crumbs of Comfort Short stories of kindness

•

This site is open to all Riley Classmates FREE of charge

Provided by the South Bend Alumni Association (SBAA).

We have scanned some of the year books for the senior photos. More will be added in the future.

Please encourage other classmates from any year to register and join this site.

Post your photos and videos. Explore the site. Keep in touch.
How to Join Click to see instructions
---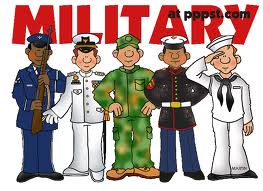 Military Gallery: Photos of classmates that have served our country.
---
Class of 1967 --- We need your help
Select Year 1967. When you see a classmate name you know, click on it and send him/her an e-mail to join our site.
---
Crumbs of Comfort Short stories of kindness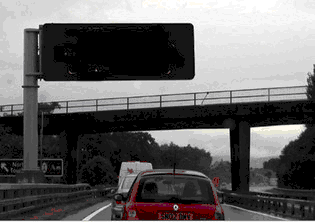 Page visits since 2015 41,972
---