In Memory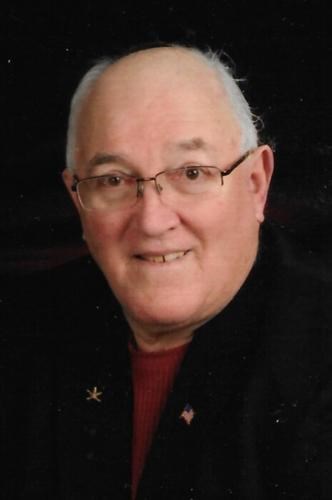 Ralph A. Pieniazkiewicz
Ralph Anthony Pieniazkiewicz Sr., 84 of South Bend passed away on Monday, July 11th, 2022. He was born February 8th, 1938, in South Bend to Peter and Evelyn (Laskowski) Pieniazkiewicz.
Ralph was a graduate of Washington High School, 1956. He played Football, Baseball and Basketball. He was the Captain of the Baseball team, and Co-Captain of the Football team. He performed in the Senior Play and sang in the Glee Club. He represented Washington High School as Junior Rotarian his Senior year. Ralph was also the Senior Class President. In 2017, he was inducted into the Washington High School Football Hall of Fame. One of his proudest accomplishments!
Ralph graduated from Murray State University, Murray, Kentucky with a Master's Degree in Education. He played Football as a starter for 3 years. He was also a Graduate Assistant and coached football for one year. He was a proud member of the Alpha Tau Omega fraternity. While at Murray, Ralph met the love of his life, Judith (Wiktor) Pieniazkiewicz. They were married on June 15th, 1963, in the Cathedral of Holy Angels, Gary, Indiana.
Judith preceded him in death along with his parents and brother, Robert Pieniazkiewicz. Ralph is survived by his daughter, Valerie (Joe) Minder and his son Ralph (Beth) Pieniazkiewicz Jr., both of South Bend. Seven grandchildren; Karlie, Gracie and Trevor Teumac, Morgan Minder, Lillian, Lauren and Peter Pieniazkiewicz. A sister, Margaret (Bruce) Nurton of Edwardsburg, Michigan.
Ralph began his teaching career and coached Football, Basketball and Baseball at North Knox High School in Bicknell, Indiana 1963-1965.
In 1965 Ralph returned to the hometown he loved so much, South Bend to teach Industrial Arts at Riley High School. He was the Assistant High School Football Coach from 1965 to 1975 and the Head Baseball Coach for 22 years. He also taught Health and PE. He was well known as Coach "P" or Mr. "P". He touched so many lives as a mentor, role model and friend. Ralph was chosen to coach the North-South High School All Star game in 1998. He was also awarded the Who's Who of American Teachers 2 times.
Retiring from teaching in 1998, Ralph continued helping the young people of South Bend by serving on the South Bend Community School Board for 12 years. In the summers Ralph would paint businesses and homes. He was pretty good at putting color schemes together. Ralph, a very hard worker, after teaching all day would work night shifts unloading trucks as a second job at Preston's and Tucker's Freight lines. He also bartended at the original Barnaby's when they opened in 1969.
He was a great teacher, not only to his students, but to his family as well! An example of what a Husband, Father, Grandfather, and Friend should be. A blessing to his family!
Ralph was a member of St. Jude Catholic Church where he served as an usher for many years. He was also a member of Knights of Columbus Council 553 and Council 5521.
Ralph loved to fish. Casting a line every chance he got in local lakes and ponds in Indiana and Michigan. He enjoyed fishing trips to Kentucky Lake and Lake Erie with his brother-in-law John Wiktor and good friends Mike Mondovics and Al Horvath. He was known for his famous fried fish and would often sport a red bandana while frying up fish for friends and family.
A great "Storyteller" of all the Best times of his life there were many! His family loved hearing him tell the stories over and over again and he always had a joke to make people laugh. Ralph was an avid New York Yankee fan and loved Peyton Manning. He was patriotic, loved the American Eagle and was proud to be an American!
Most of all, Ralph enjoyed watching and supporting his children and grandchildren in all of their events! He was proud of his family and especially loved family dinners at his home. Our "Big Fish" got away this time, but we know the Lake in Heaven is now Grander! He was loved and will be missed by all who knew him!!
A Parish Rosary will be prayed at 4:30 p.m. Friday, July 15, 2022, followed by a visitation until 8:30 p.m. at Kaniewski Funeral Home, 3545 N. Bendix Drive, South Bend, IN. A Mass of Christian Burial will take place at 10:00 a.m. Saturday, July 16, 2022 at St. Jude Catholic Church, 19704 Johnson Road, South Bend, IN, where friends and family may visit one hour prior to the mass. Burial will follow in Southlawn Cemetery.
In lieu of flowers,
Memorial Contributions may be made to the South Bend Education Foundation, South Bend Community School Corporation Building, 215 S. St. Joseph St., South Bend, IN 46601.
Published by Kaniewski Funeral Home - South Bend on Jul. 12, 2022.
07/19/2023 EJS
https://www.legacy.com/us/obituaries/name/ralph-pieniazkiewicz-obituary?id=35744977
Click here to see Ralph Anthony Sr's last Profile entry.